Looking for a few good breeders ! Join us to inform ,educate and bring the crossbreed to the forefront . Crossbreeds are the best ! Help us show the world exactly that !
What are you looking for in a pet ?
This si a Maltipoo
Designer Dogs ? Crossbreeds ? Mix Breeds or just plain Mutts ? Doodles ?
We need doodle breeders and owners here at Crossbreeders
What is your dog and how important is it to you ? Join us here for the purpose of getting to know and love the Crossbreeds .
Look for pages coming soon on a defination of a crossbreed ,designer dog ,mix breed and personality traits of each type ...
Crossbreeds are a mixed dog ,there are not set standards as mixes are more apt to be larger than parents and can pull genes from a large genepool of heritage .
A great place to communicate is at facebook.

You can find our talk board there I Love Maltipoos or you can add me as a friend

Beyond Time Forum

Join us to talk about pets or /and if you are interested in the other side .
Maltipoo Adult

the National Crossbreeders Association Club !
Baxter the Shihpoo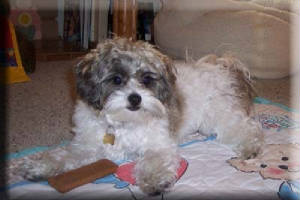 What type breeder are you ?
One that wants to help promote sound puppies that live good lives and help the consumer with issues ,promote and participate in events to spread the word that crossbreeds are good when bred right ..if you are these things and more ..Join us ...email us and join a group of breeders that want to be the best .We do not sell your puppies or promote them ,what we do promote is honesty and decency in breeding . We ask that all breeders take a good look at themselves ,then do the right thing .
CROSSBREEDS ...A cross of 2 types purebreeds .example ..
Maltepoo...is a cross of Maltese and Poodle
Shihchon....a cross of Bichon Frise and Shih Tzu
We need photos of different crosses and information on them .If you can provide plase contact us ,put the breed name and crossbreeders in subject line
THE WINDOW TO THE WORLD OF CROSSBREEDS